Jonas Jenzer
is a great classical musician who I work with for many years. In 2014 we made some live movies together. Together with Satomi Kikuchi he played two peaces. We recorded the sound and filmed it live with 4 cameras.
Click on the images on the right to watch the two pieces.
some examples for your ears…
Click on the CD-pics to get to the artist's website.
Important note: Soundpro is not responsible for the privacy practices or the content of linked websites!
My very first CD Production, back in 1997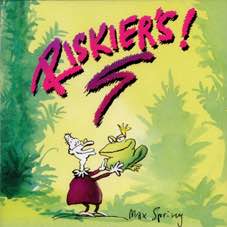 Riskier's Musical - Läbe wage
Soundpro jobs: Arrangements, Programming with Atari 1040 ST, all instruments except Guitars, vocals, together with Dave Gasser - Barbett